Trading Spouses S2E1 "God Warrior"
Episode 18
a year ago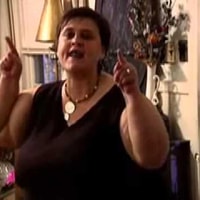 This week we are joined by Adam Sandler Please Stop host Marie Maloney. Through Marie we dive into our first Reality Show. Marie picked the Season 2 premiere episode(s) of Trading Spouses. A Two-Parter that has lovingly become known as God Warrior.
Marie explains how this episode represents the true golden age of reality television. Strap in because it's a long, wild and funny episode.
If you like the show be sure to Rate, Review & Subscribe!
Send us some emails at [email protected]
Follow us on our social media! Twitter: @MyFavEp Instagram: @MyFavEpOf Facebook Group: https://www.facebook.com/groups/MyFavoriteEpisodeof/
Find out more at https://my-favorite-episode.pinecast.co
This podcast is powered by Pinecast.