Lost S2E1 "Man of Science, Man of Faith"
Episode 20
10 months ago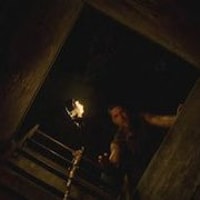 Kathleen's BFF Julia joins us to discuss the Season 2 opener of Lost. Kathleen watched the show with Julia in college and Julie never saw the show because she didn't have cable growing up and assumed it was basically a narrative version of Survivor. Julia and Kathleen discuss the twists, turns and how Lost made them Sci-Fi fans. Julie doesn't have much to say and Kathleen is upset about it. Could this be the last episode of My Favorite Episode Of...!? No... no it's not.
If you like the show be sure to Rate, Review & Subscribe!
Send us some emails at [email protected]
Follow us on our social media! Twitter: @MyFavEp Instagram: @MyFavEpOf Facebook Group: https://www.facebook.com/groups/MyFavoriteEpisodeof/
Find out more at https://my-favorite-episode.pinecast.co
This podcast is powered by Pinecast.