Scrubs S1E4 "My Old Lady"
Episode 6
a year ago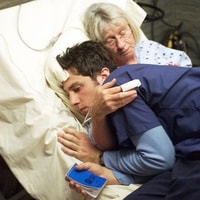 This week Julie is joined by Producer Matt to discuss his favorite episode of Scrubs... the impossibly depressing My Old Lady. Julie ridicules him for his constant depressive nature, the fact that he reminds her of Zach Braff and why the Scrubs theme was fire.
Find out more at https://my-favorite-episode.pinecast.co
This podcast is powered by Pinecast.