The Final Episode of My Favorite Episode Of...
Episode 91
3 months ago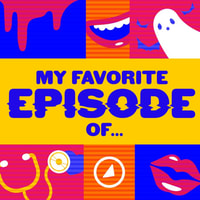 In the final episode of the podcast we remember our good times.
We're so excited for Julie who's baby will be here next month
While the show is gone be sure to check out Kathleen's work at BingetownTV and Matt's work with One Hit Thunder, Horror Movie Night, Christmas 365 and Geekscape.
If you'd like to start your own podcast contact Matt at WeKnowPodcasting.com
Find out more at https://my-favorite-episode.pinecast.co
This podcast is powered by Pinecast.