Parks & Recreation S4E11 "The Comeback Kid"
Episode 29
6 months ago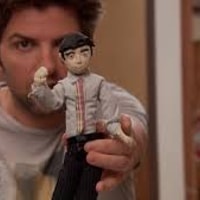 This week we are joined by Amy of the AmyMCR podcast to discuss the Season 4 episode of Parks & Recreation called The Comeback Kid. Beyond talking about incredible moments in this episode including Ben Wyatt's depression claymation video and the awkwardness of walking on ice the ladies get caught in a tangent about googling celebrities heights and urban legends that no one knows the origins of.
If you like the show be sure to Rate, Review & Subscribe!
Send us some emails at [email protected]
Follow us on our social media! Twitter: @MyFavEp Instagram: @MyFavEpOf Facebook Group: https://www.facebook.com/groups/MyFavoriteEpisodeof/
Find out more at https://my-favorite-episode.pinecast.co
This podcast is powered by Pinecast.