Cheer (The Complete Series)
Episode 21
8 months ago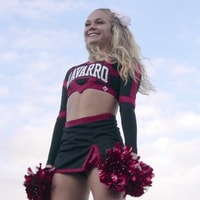 After the emotionally exhausting almost break-up of last week the My Favorite Episode Of... team decided to sit down guest free and break down the recent "talk of the town" Netflix original series CHEER. Kathleen and Julie's friendship involved cheerleading in the past and they get a chance to prove they still got it throughout this week's episode.
If you like the show be sure to Rate, Review & Subscribe!
Send us some emails at [email protected]
Follow us on our social media! Twitter: @MyFavEp Instagram: @MyFavEpOf Facebook Group: https://www.facebook.com/groups/MyFavoriteEpisodeof/
Find out more at https://my-favorite-episode.pinecast.co
This podcast is powered by Pinecast.