Kathleen's Love Letter to Wynonna Earp
Episode 82
5 months ago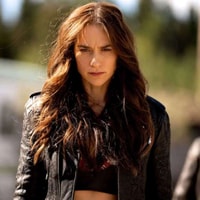 You may find this slightly shocking but turns out Kathleen is a huge fan of SyFy shows. Last month one of Kathleen's favorite shows Wynonna Earp aired for the last time so her and Producer Matt sat down so that she could breakdown how much she loved this show and why it's been so important to her.
If you like the show be sure to Rate, Review & Subscribe!
Send us some emails at [email protected]
Follow us on our social media! Twitter: @MyFavEp Instagram: @MyFavEpOf Facebook Group: https://www.facebook.com/groups/MyFavoriteEpisodeof/
Find out more at https://my-favorite-episode.pinecast.co
This podcast is powered by Pinecast.