Black Books S1E3 "The Grapes of Wrath"
Episode 4
3 months ago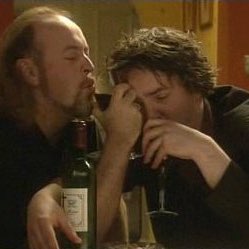 This week on the podcast Julie is joined by Jacki of the Jersey Ghouls podcast to discuss their favorite episode of Black Books "The Grapes of Wrath". Will Julie who's not a fan of British comedy be charmed by this episode? Tune in and find out!
Find out more at https://my-favorite-episode.pinecast.co
This podcast is powered by Pinecast.