Tiger King
Episode 26
6 months ago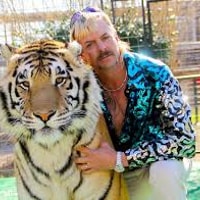 Tiger King has dominated the entire globe right now so we are joined this week by 91 Donkey Lane's Bacon to go through the entire series and try to solve who kicked Don, did Joe get framed and why do we support all of these trash human beings being trashy.
If you like the show be sure to Rate, Review & Subscribe!
Send us some emails at [email protected]
Follow us on our social media! Twitter: @MyFavEp Instagram: @MyFavEpOf Facebook Group: https://www.facebook.com/groups/MyFavoriteEpisodeof/
Find out more at https://my-favorite-episode.pinecast.co
This podcast is powered by Pinecast.