Pen15 S1E9 "Anna Ishii-Peters"
Episode 19
a year ago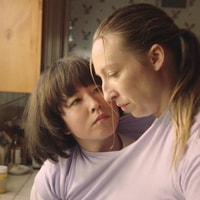 Frequent guest (and family member) Brian's fiance Jade joins us this week to discuss the new Hulu series Pen15. Kathleen watched it when it debuted, Julie just heard of it and Jade is a super fan. We break down Episode 9 "Anna Ishii-Peters" and discuss our own awkward 7th grade experiences like bushy eyebrows, showing off for friends and our first periods.
If you like the show be sure to Rate, Review & Subscribe!
Send us some emails at [email protected]
Follow us on our social media! Twitter: @MyFavEp Instagram: @MyFavEpOf Facebook Group: https://www.facebook.com/groups/MyFavoriteEpisodeof/
Find out more at https://my-favorite-episode.pinecast.co
This podcast is powered by Pinecast.