How I Met Your Mother S7E10 "Tick Tick Tick"
Episode 24
7 months ago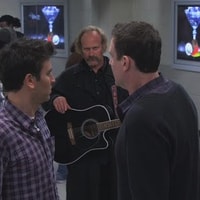 This week we are joined by Maximum Mediocrity host David to discuss his favorite episode of the Friends 2.0 CBS series known as HOW I MET YOUR MOTHER. We break down his favorite episode Tick Tick Tick, discuss the mixed feelings on the finale and debate how accurately the show captures being high.
If you like the show be sure to Rate, Review & Subscribe!
Send us some emails at [email protected]
Follow us on our social media! Twitter: @MyFavEp Instagram: @MyFavEpOf Facebook Group: https://www.facebook.com/groups/MyFavoriteEpisodeof/
Find out more at https://my-favorite-episode.pinecast.co
This podcast is powered by Pinecast.